BOUQUETS
CAROLINA BOUQUETS

CONSUMER BUNCHES/COMBOS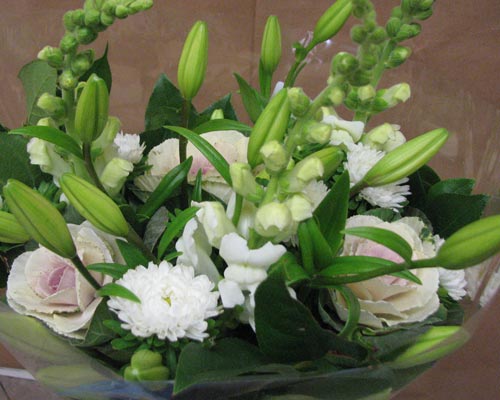 What is the "Carolina Bouquet" concept?
Carolina Bouquets are made up of what is currently in season at Castle Hayne Farms. They have a very seasonal "hand-picked" appearance and are available with or without a decorative sleeve.
There's no particular stem count in each bouquet, since the variety of flowers in the bouquet changes from week to week. We hand-tie our bouquets according to price points determined by our customers.
This allows us to give you the greatest value using the varieties we currently have in season.
We currently offer bouquet varieties in Small (packed 10 per hamper), Medium (packed 8 per hamper) and Large (packed 6 per hamper) options.

All bouquets can be dry packed or shipped in water in upright hampers.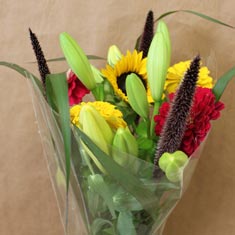 SMALL EXAMPLE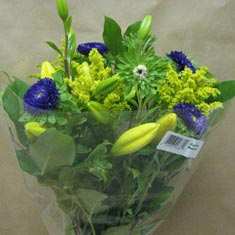 SMALL EXAMPLE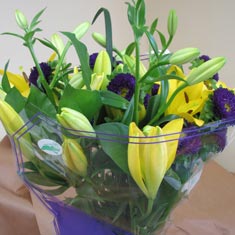 MEDIUM EXAMPLE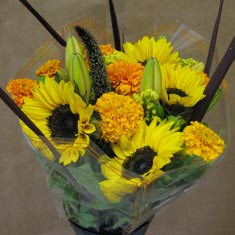 MEDIUM EXAMPLE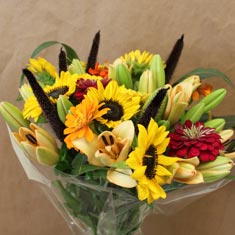 LARGE EXAMPLE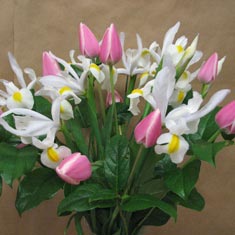 LARGE EXAMPLE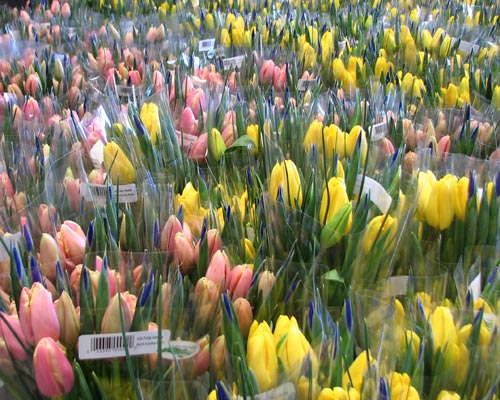 Based on what is in season, we offer our Consumer Bunches in most of the varieties we grow. The stem count in these bunches varies, depending on the price point determined by our customers.
For instance, Iris are available in 5, 7 or 10 stem bunches. Lilies in 3, 5 or 7 stem bunches.
Sun Flowers in 5 stem bunches and Brassica in 3 stem bunches. Many of the other crops that we grow, such as Snaps, Lisianthus and Peonies are available in Consumer Bunches as well.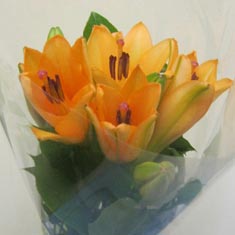 3 STEM EXAMPLE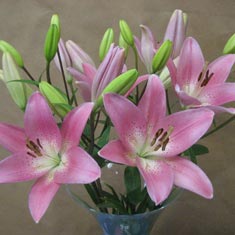 3 STEM EXAMPLE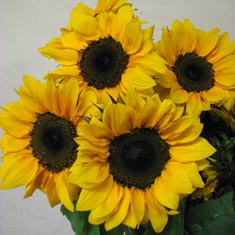 5 STEM EXAMPLE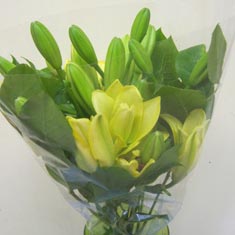 5 STEM EXAMPLE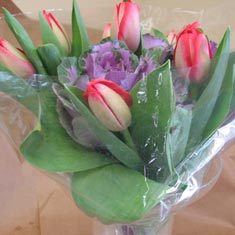 7 STEM EXAMPLE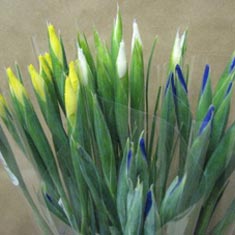 10 STEM EXAMPLE
To place an Order or talk to one of our knowledgeable salespeople, call us at 910 675-9763, fax us at 910 675-3763
or email info@castlehaynefarms.com